With thanks to: Aaron Sigmundsen (Fish farm technician)
How did you become interested in the marine environment?
In our little town we are only 250 people. Traditional jobs have always been fisherman, for example shrimp fishing or cod fishing. Now this company is farming salmon, right by our coast. It's better for the environment, so now we work with salmonfarming.
What was your entry route?
The company established in our town about 2 years ago and has been growing a lot for the last couple of years. Now they produce 90% of the Icelandic salmon. Now almost all of the town works with them, while some traditional jobs remain.
What are your tasks?
Every morning I take the boat to the fish cages. We carry the food for the salmon, ensure that all are fed and then we take a close look at all the cages, check that everything is ok, and all the fish are well. Sometimes we have to clean the cages. We put the salmon into the cages when they are very young and harvest them after 18 months, when they weight between 4-6 kilos.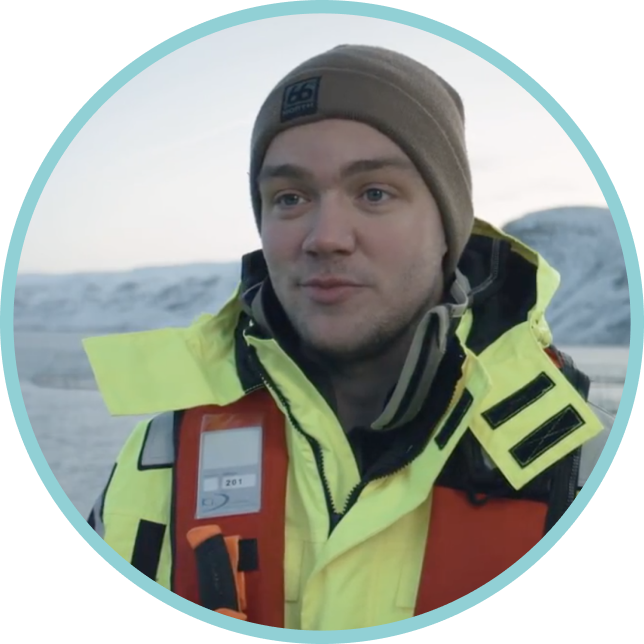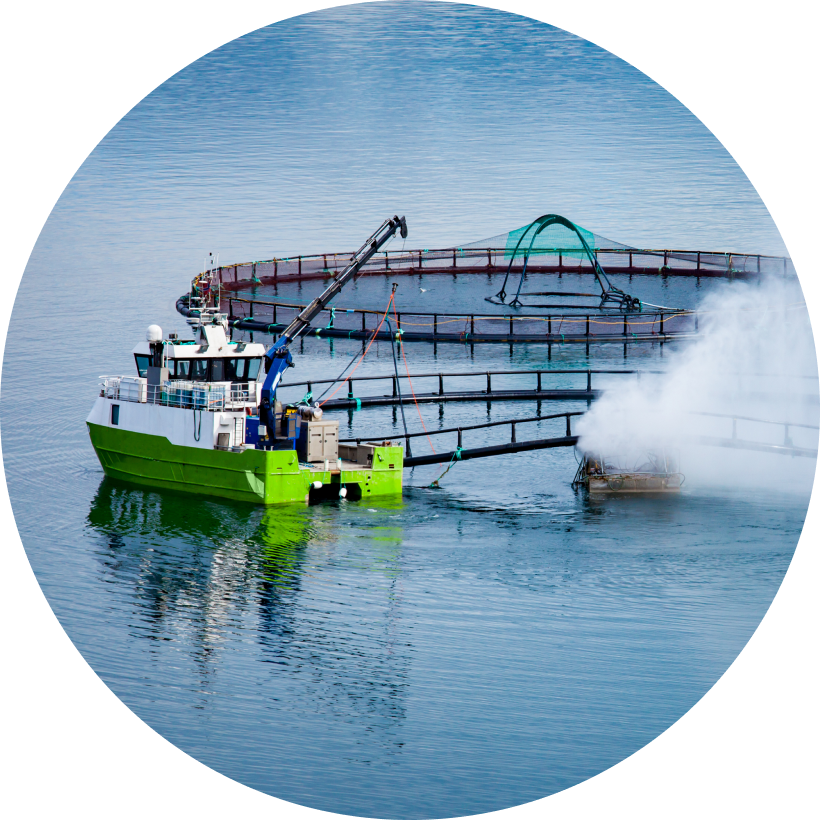 What do you enjoy most about your job?
What I really like when I go out, is this spectacular nature. It's pretty intense, just amazing. You never get tired of this beautiful nature. We see many different things every day. We see whales, birdlife, seals… Then there's the trees and snow in the mountains, the rivers. That makes me happy for the rest of the day.
Do you have any tips for someone considering a similar career to yours?
If you are hardworking, enjoy being outside, put your heart and soul into the future of the sea, and think about your community and your region, it's a job for you.